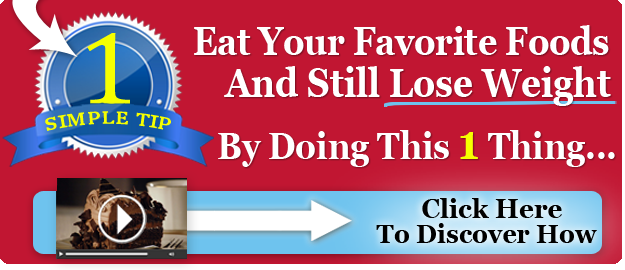 Do You Want To Maximize Your Weight Loss And Still Enjoy Your Favorite Foods?
Hi, I'm John…

Along with my wife, Christina, we've dedicated ourselves to helping you get your dream body. We'll teach you how to achieve weight loss success and avoid the "hype" diets and "expert" misdirection that litters the internet.
We've discovered through the thousands of people we've impacted both online and offline in a fitness-training environment, the common denominators of success and failure boil down to one thing: Eating what you want. So, we set out to change the game – and what we discovered is nothing short of amazing.
So, What is The Fitness Foundation?
The Fitness Foundation is the first and only weight loss plan designed specifically for dramatically increasing your body's metabolism and bring out the sexy body you want by delivering fast, long term, enjoyable fat loss without restricting the foods you crave most.
Check out the video presentation above by just clicking the big red and blue graphic right above this that reads, "Eat Your Favorite Foods And Still Lose Weight." You'll be taken to a video that outlines a very specific (although a bit weird and interesting) tip that outlines precisely how you can use your favorite foods to lose weight – starting right now.
Be sure to watch the entire presentation, from beginning to end, because I talk about some very important must-do techniques towards the end that wrap-up how these tips can work for long-term success. Check it out right now!
After the video is over, scroll to the bottom and enter your info – I'll show you exactly what to do so that you'll never worry about those unshakable food cravings anymore!
IMPORTANT: I want you to know that we're available for contact at any time by clicking the "Support" link at the top of this page. You'll find my email address if you're a guy who's seeking a male fitness expert, and Christina's email is available if you're a woman who might be more comfortable with the support of a female fitness expert.
We reply to every single email, so please feel free to drop a line, whether it's a general question, or even if it's to just say hi. We really would love to hear from you.
Here's to the BRAND NEW YOU!
John & Christina
Fitness Trainers, Creators of The Fitness Foundation



I have to give up the foods I enjoy and eat like a rabbit

.
Many diets fail because they neglect to address the very real issue of having cravings. Here's why: Creators of these "diets" have never had a serious weight issue themselves and haven't dealt with how addictive high-sugar foods can be. But we've been there before. We are the formerly fat, emotional, disordered binge eaters. We know what it's like to have those cravings. And we teach you how to take advantage of eating your favorite foods so you never miss the cravings and lose weight fast!
__________________________________________________________________________________________

I'm fat 'cause of my genetics and I'll never lose weight

.
We've met many people who think along these lines. They come from "fat families" and losing weight is near impossible. The truth is your genes do not make you fat. Just consider all of the people on The Biggest Loser… most of the contestants have had this exact thought process, then end up experiencing successful  weight loss. We show you how to reset your hormones so that you stand apart from your family and the so called "genetics." It's all about  how you control your hormones, and you will learn how.
__________________________________________________________________________________________

I'm fat 'cause I have a thyroid problem

.
Listen: Thyroid problems are among the most common reasons for weight loss problems. This makes sense, because your thyroid is Command Central for releasing the hormones that allow you to lose weight fast. In essence, your Thyroid controls your metabolism! If you want to lose weight with hypothyroidism, then you just need to understand one thing: It's all about eating food that support losing weight with hypothyroidism and ridding your body of toxins that are acting against your body's metabolism-boosting hormone process.
__________________________________________________________________________________________

I can't lose weight 'cause I don't have support at home

.
We understand how important support is needed at home when embarking on new goals. Sometimes, when we decide to make huge changes to improve our life, others feel as though they're being left behind and may experience emotions such as jealousy, nervousness, frustration with themselves, and other feelings that can hinder the possibility of supporting you. But the truth is there are very specific ways to avoid this so it isn't something that holds you back. We address this head on and you can learn more about it by watching the video (found at the top of this page) until the end.
__________________________________________________________________________________________

I just can't stop overeating and I've tried this before

.
Overeating is caused by what happens biologically in your body. Hormones control how hungry you feel – the reason why you overeat. So what causes the hunger-inducing hormones then? STRESS is a huge factor. Stress literally changes the way your body metabolizes food, and that's why we cover it in great detail. If there's a way to lose weight fast starting immediately, it's by reducing your stress levels now. Believe it or not, reducing stress doesn't require  exercising or even making changes to your diet… but it WILL help in avoiding emotional and binge eating! So start with ways to reduce stress right now!
__________________________________________________________________________________________
What Are You Putting Into Your Grocery Bag?
Avoid This Wildly Popular Ingredient that Causes Weight Gain:
Can you guess what it is? Here's a hint: There is an absolute association between the introduction of this ingredient into our our diet (1970's) and the obesity epidemic that we're currently facing.
Still stumped?
It's High Fructose Corn Syrup.
HFCS is found in very low-quality foods that are nutritionally absent and filled with disease promoting additives, fat, salt, chemicals and even mercury. If there's one suggestion I'd make about your diet right now, it'd be to  stop eating things with High Fructose Corn Syrup in it. Just take a look at the nutrition label, and avoid it.
HFCS is a sure sign of poor-quality foods that promote weight gain and you'd be surprised what items you'll find it in.
High Fructose Corn Syrup is put into:
Soft drinks
"Healthy" Breakfast Cereals and Bars
Sauces and Condiments
Salad Dressings
Breads
Fruit and Vegetables
The thing that most people are unaware of, is that the Food and Drug Administration does not regulate the use of the word, "natural". So, we find many companies using this word on the packaging of food items that they are putting HFCS into.
If you're in it to lose weight fast, then make sure to avoid high fructose corn syrup as much as you can. It's okay on your "feed days", but otherwise – avoid it!
Learn more about foods that cause weight gain and prevent you from feeling on your own sexy new body by watching one of the FREE videos below: